While standard fabrics are knit with 28 needles per inch, butter is knit with 50, causing it to be woven more densely than standard modal fabrics. This allows butter to have raw-cut edges, causing it to be resistant to pilling, and overall makes our butter pieces more long-lasting.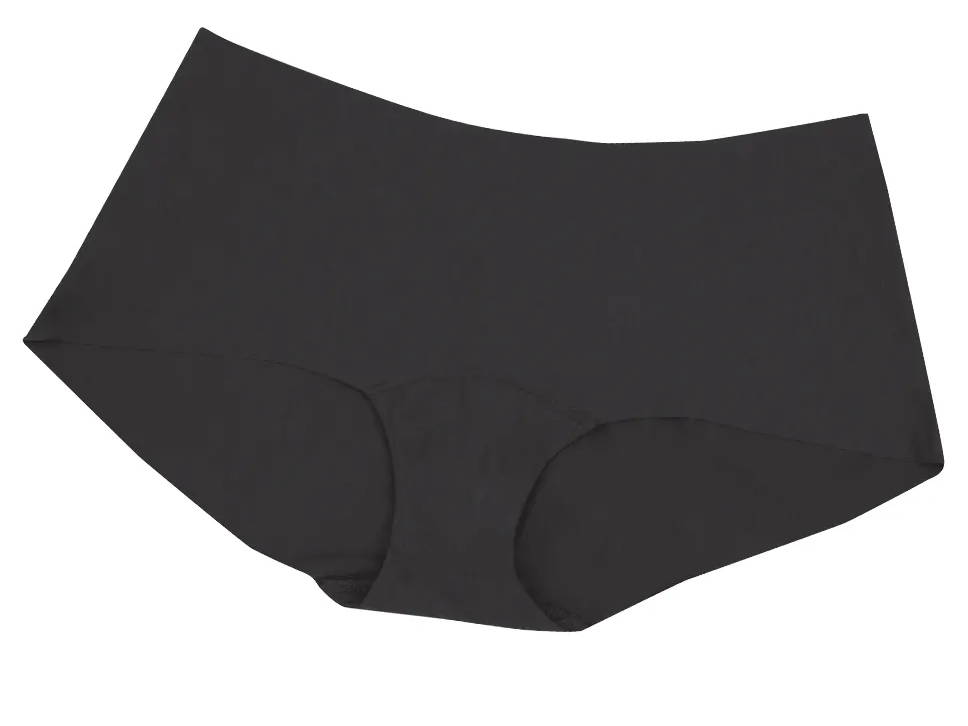 Our butter fabric is made in Austria from a combination of lycra and an environmentally friendly, carbon-neutral yarn made from beech trees. These beech trees require no extra water and no pesticides, and are considered a renewable resource.
The knitting mill where butter fabric is produced uses over 80% renewable energy. The dyeing and finishing practices for butter are state-of-the-art and a large amount of the process heat (from used water and used air) is recovered and reused.
The dying process is so state of the art in fact, that water released after the dyeing process is clean enough to become high-quality drinking water.
Lastly, butter is Eco-Tex Standard 100, OekoTex STep, and REACH certified.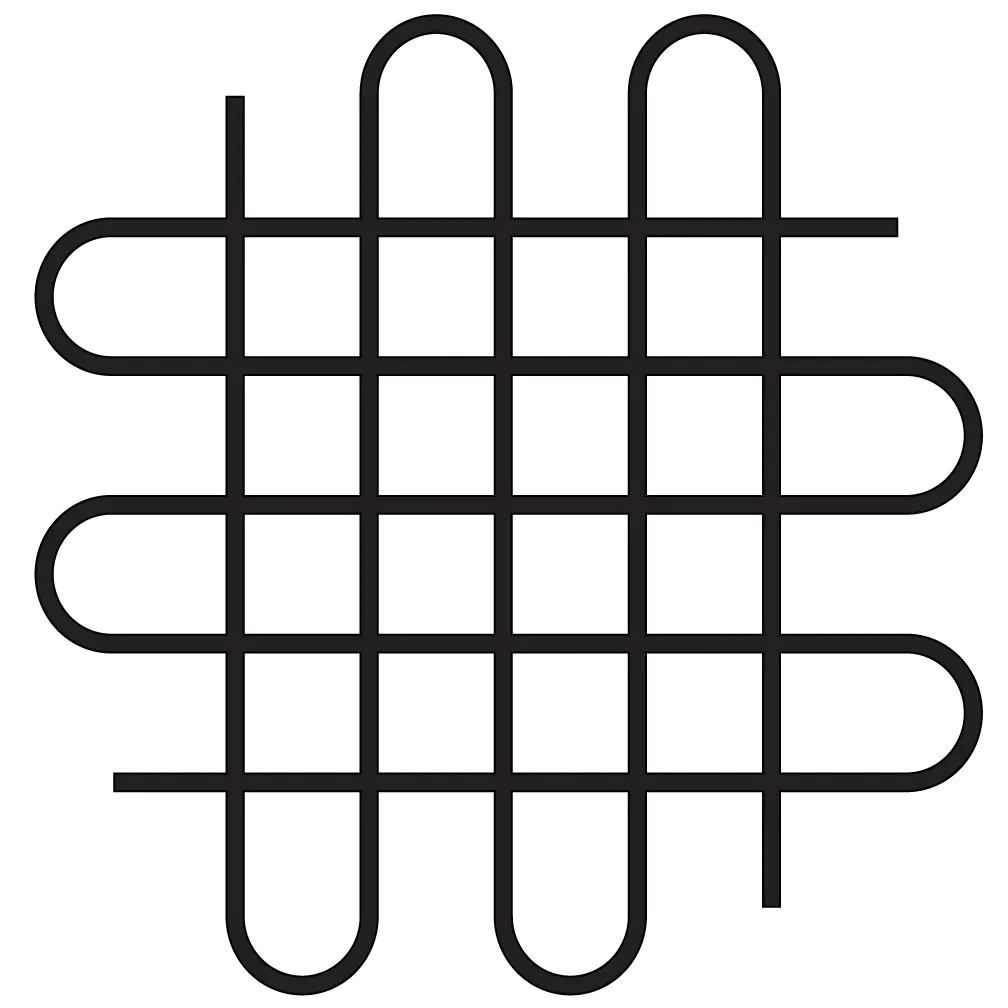 Knit with 50 needles per inch, compared to typical modals at 28.
Knit with Lyrcra Beauty Fiber for four-way stretch, recovery, and molding to the body.

A high-gauge makes this fabric resistant to pilling.

Ultra-soft modal with a smooth feel.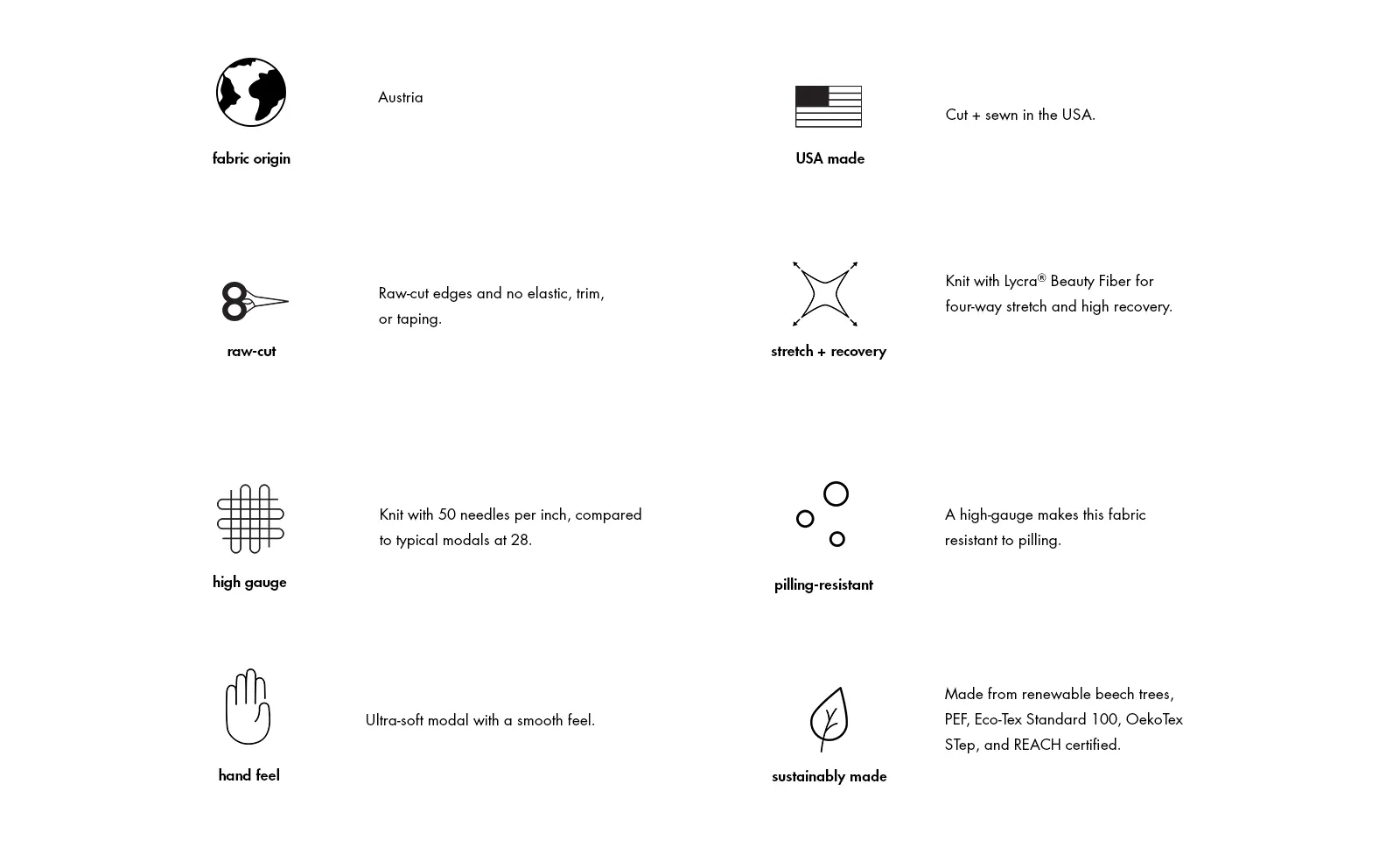 A high-gauge allows for raw-cut edges with no elastic, trim, or taping.

Made from renewable beech trees, PEF, Eco-Tex Standard 100, OekoTex STep, and REACH certified.