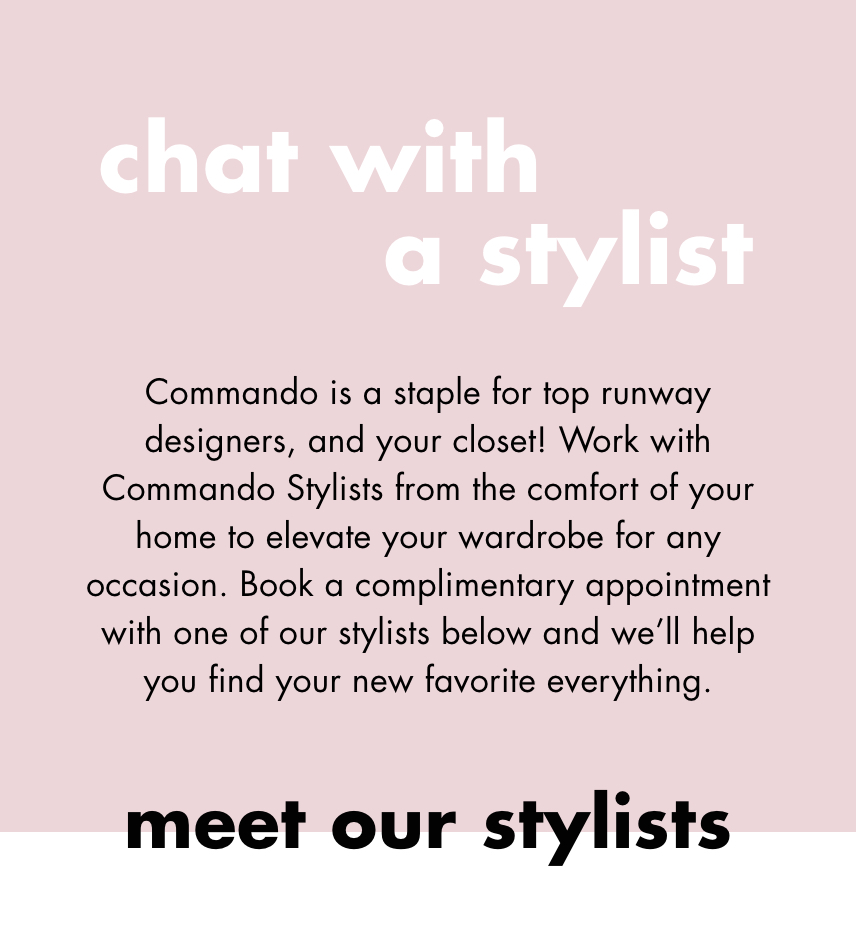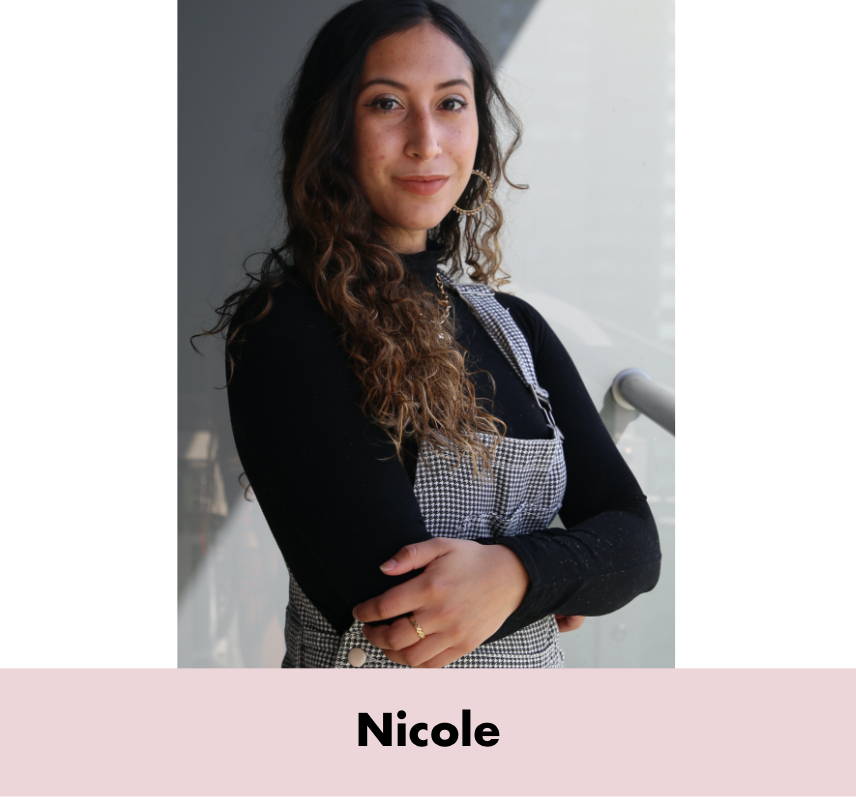 Nicole is a Bay-Area native, which is where her fashion inspiration stems from. Nicole's key-styling components for success are comfort, fierceness, and intentionality. She has worked with Commando for over five years and has cultivated an expertise in styling, fabric knowledge, and customer experience. Nicole believes in Commando's values of feeling beautiful and confident when wearing Commando pieces. During your time spent with Nicole you'll be inspired to confidently wear Commando every day of the week.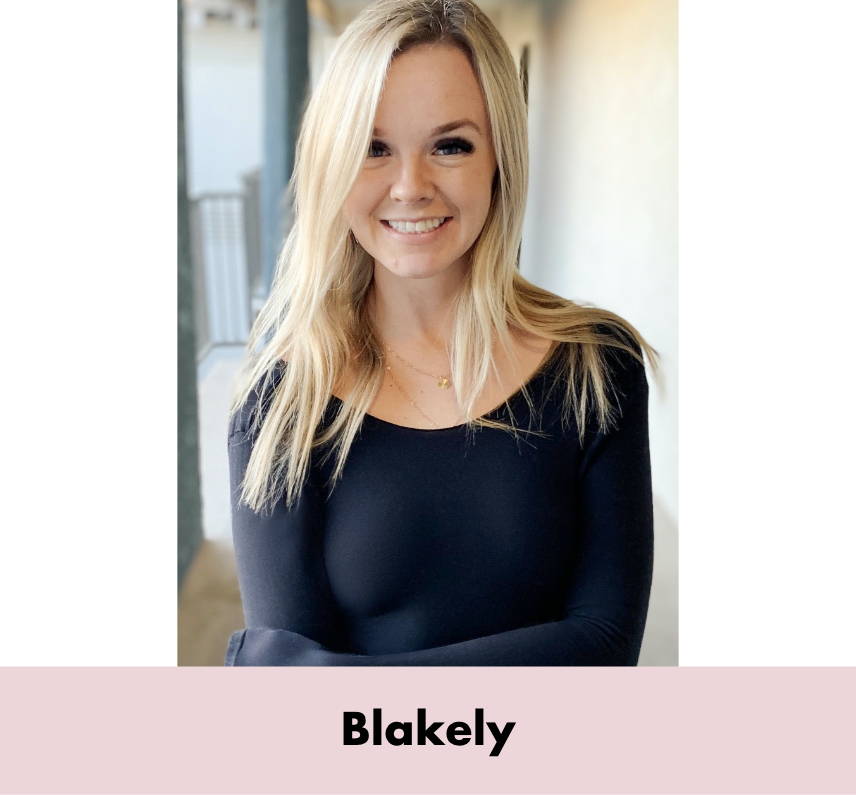 Blakely is a California native whose love language is fashion. Her strong Southern California roots and passion for eclectic style has shaped Blakely's belief that styling is the perfect way to express yourself without having to say a word. Her extensive years of lingerie experience and fashion industry work have perfectly prepared her to help you build your dream closet full of Commando, all while thinking outside of the fashion box.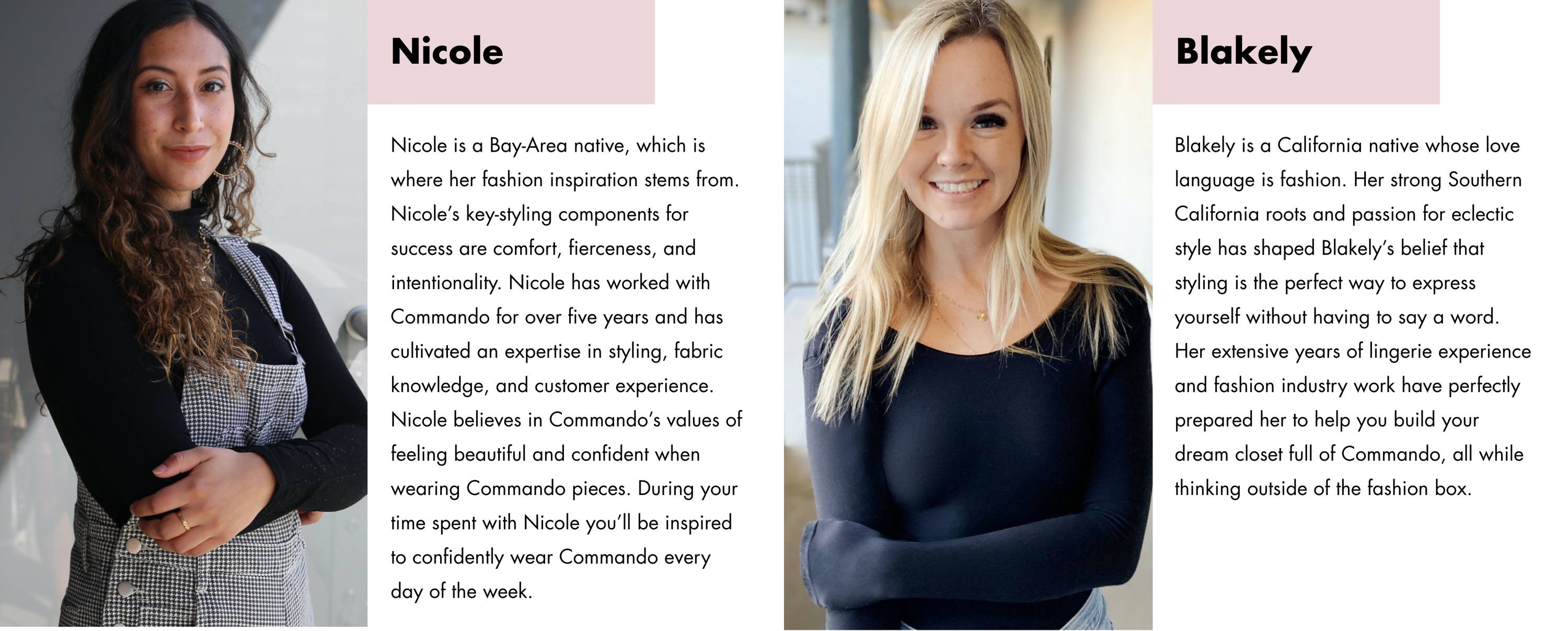 book an appointment
Select a stylist and a date to schedule your complimentary styling appointment.